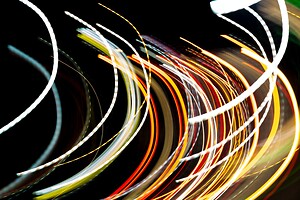 The automotive aftermarket is a highly competitive and fast-moving market. To be successful under these conditions, parts manufacturers must be first to market and make sure that the most up-to-date and accurate product data is available. TecAlliance, one of the leading data specialists connecting the digital aftermarket, is revolutionising the handling of product data with Instant Data Processing (IDP). This new interface makes it possible to update TecDoc data in real time, thus increasing flexibility and shortening the time to market for data suppliers and receivers. IDP will be available early in 2021.
Up to now, TecAlliance data suppliers have been bound by a strict schedule to update the TecDoc Catalogue Database. Besides that, they have had to deliver the full data set even for a single minor change, which made the updating process complicated and time-consuming. Processing data was only possible with the TecAlliance Data Management Tools (DMM or CCU), forcing data suppliers using other product management systems to export data from that system to the TecAlliance tool for every update.
Worldwide updates within seconds
With IDP, TecAlliance has developed an API interface that makes the transfer process to the TecDoc database faster and more flexible. Parts manufacturers can update their catalogue data within seconds and at any time. For minor changes, they only need to send the net changes.
The IDP feature is included in the data management tools DMM and CCU. It is also available as a stand-alone API interface for users with third-party PIM systems, eliminating time-consuming and error-prone export and import processes.
Within seconds, all data transferred via IDP will be integrated and published in the TecDoc Catalogue, one of the world's leading spare part catalogues, and made available worldwide via WebService, Data Packages and Web Shops.
IDP also offers new ways for TecDoc data receivers to benefit from the acceleration. When IDP is integrated in their processes, all data updates can be received at the same rate as on the TecDoc platform. The data receivers always have control over the data so that they can decide when they want to publish updates in their own production environments.
The revolution begins
TecAlliance's IDP interface enables all players in the international automotive aftermarket to always work with the latest and most accurate data. Instant Data Processing helps users to save time in data management, to shorten the time to market and to focus on their core business of selling parts.
When TecAlliance presented the new interface at a Business Development Group meeting in October 2020, IDP met with great enthusiasm from the participating parts manufacturers. Alexander Hartling, Senior Manager Application Management & Data Intelligence at ZF Aftermarket said, "TecAlliance shows again that they are on the right track! In a very difficult time, TecAlliance has developed a highly innovative product to revolutionise the aftermarket." Also Stefan Blum, Head of Product Data Management at Continental Aftermarket & Services, was very positive about the new interface and commented, "This is a very good initiative that Continental is happy to support."
The first pilot projects to test the interface will start soon. The IDP interface will be available early in 2021 for all TecAlliance customers worldwide.