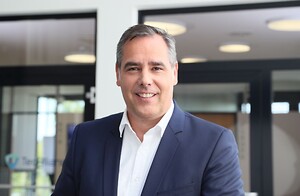 TecAlliance, one of the world's leading data specialists for the digital automotive aftermarket, has launched a new interface called Instant Data Processing (IDP) that enables real-time updates of TecDoc data. Pilot projects have started successfully so that in coming weeks the interface will be available to all TecDoc customers worldwide. Jürgen Mehlis, Executive Vice President Data Manager Products at TecAlliance and Product Owner Camiel Cobben explain in a video interview how IDP fundamentally changes product marketing.
25 years of TecDoc: from CD to real-time data
More than 25 years ago, TecAlliance developed the TecDoc standard and, based on it, the TecDoc Catalogue. TecAlliance initially provided the catalogue data on a quarterly CD, later on a DVD. To meet the changing needs of participants in the automotive aftermarket, the update period was reduced to a month and then to a week. With Instant Data Processing (IDP), TecAlliance for the first time enables data suppliers to update their product data in real time.
Maximum flexibility and efficiency
IDP is an API, i.e. an interface with which parts manufacturers can establish a direct connection to the TecDoc data centre. They can validate and distribute their data in the TecDoc database immediately and in real time – anywhere in the world. With the new interface, data suppliers can also deliver single updates and net changes independent of rigid schedules. Users of third-party product management systems no longer need time-consuming import and export processes. IDP increases flexibility and shortens time-to-market for data suppliers and receivers.
A look into the future of product marketing
In a video interview, Jürgen Mehlis, Executive Vice President Data Manager Products at TecAlliance, and Product Owner Camiel Cobben explain in detail the advantages of the new IDP interface for parts manufacturers, wholesalers and workshops and show how it fundamentally changes product marketing processes worldwide: http://tec.al/ExpertTalk-IDP
"With Instant Data Processing, we are entering a new era in spare parts marketing. In our video interview, we talk about the advantages for all participants in the independent automotive aftermarket. We show how IDP drastically simplifies and improves product marketing processes and allows our customers to concentrate on their core business – namely selling their products in the best possible way," says Mehlis.
Further information on Instant Data Processing can be found on the website: http://tec.al/IDP