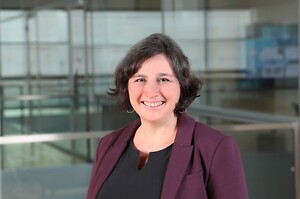 This solution was developed by the experts of TecAlliance do Brasil and México, with the same level of excellence and standardization that characterizes the whole TecAlliance solution portfolio. Accurate VIO data allows users to make strategically sound business decisions, including evaluation, reconciliation, and optimization of their product portfolios according to country-specific vehicle information.
TecAlliance's VIO data for Brazil is developed using a variety of quality sources including official data on vehicle sales, registration figures, insurance data, and others, that are analyzed by experts in statistical vehicle data. It covers national data since 1957 for passenger vehicles and light commercial vehicles.
"For me and the entire Brazilian team the launch of Brazilian VIO data represents an important milestone, as we are now able to deliver complete data sets for our customers. It was produced by TecAlliance's Brazilian data specialists, with their expertise and specific knowledge of the Brazilian carpark in cooperation with our colleagues in Mexico, who bring significant historic knowledge of the Mexican, South and Central Americas VIO data", explains Heloísa Monzani, Managing Director Brazil at TecAlliance.
"This solution establishes TecAlliance as a comprehensive data provider for the Brazilian automotive aftermarket: carpark, vehicle and replacement parts database, standardization of OE references, parts cataloging for manufacturers – all these data types bring to parts manufacturers important tools for integral management of products and making the best of market potential! In effect, this provides a "one-stop-shop" for important parts management tools and, when combined with TecAlliance's standard, allows for the most accurate and effective "go-to-market" package of services available in the market… all developed by local sources in Brazil and México!", adds Monzani.
In Brazil and South America TecAlliance has been present since 2015 with its TecDoc Database Solutions, Data Services for parts manufacturers, standardization of OE references, Order Manager (TecCom) and now the Brazilian VIO.