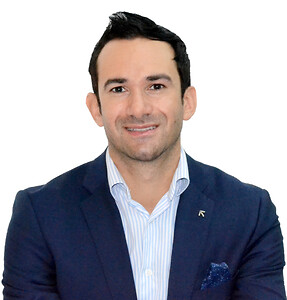 The automotive aftermarket is rapidly growing in the Middle East and Africa and is advancing into digitisation at a fast pace. UAE is the most important supplier of automotive replacement parts within the gulf region, Indian sub-continent and Africa. TecAlliance will be exhibiting at Automechanika Dubai from 14 to 16 December 2021 in hall 5, booth 5A33, showing how their solutions support IAM players in the Middle-East to increase efficiency and boost sales.
"We see that online sales of replacement parts is booming. Leading players in the aftermarket industry are heavily investing in digital solutions to respond to the Covid-19 crisis. We are happy to support the digitisation with our solutions, such as the TecDoc Catalogue, the international sales enabler that helps workshops, dealers, sellers and car owners to find the correct replacement part in a most efficient and convenient way," explains François Ollivier, Business Development Manager TecAlliance Middle East.
"We are currently working with IAM manufacturers, wholesalers, workshops, e-commerce platforms and mobile apps in the Middle-East. More and more aftermarket brands are joining as data suppliers to the TecDoc Catalogue to become more visible in the Middle-East and Africa. Our catalogue solutions allow them to easily start their own e-commerce business, where products are integrated with high-quality images, videos, and pricing that they can choose", says Ollivier.
Tap into new markets quickly and easily
TecAlliance supports its partners in business development – worldwide. The established TecDoc Catalogue is the strong basis for the optimal presentation of product information across countries and continents.
"Working with different regions, languages, and different data standards is a complex task", says Ollivier. "The TecDoc Catalogue offers a great chance to establish a unified digital presence with a strong focus on high data quality and best-in-class customer experience."
The TecDoc Catalogue contains standardised data of more than 800 replacement parts brands, millions of product descriptions and product images. It is available in Arabic and 40 additional languages. This best-in-class catalogue information can also be accessed with a mobile app that is available in the Apple App Store and Google Play Store.
Automechanika Dubai is the leading trade fair for automotive spare parts and vehicle maintenance products in the Middle East. The TecAlliance team will be on hand to welcome visitors at hall 5, booth 5A33. If you are interested to meet the team, please contact us with your appointment wishes, we will organise this for you.