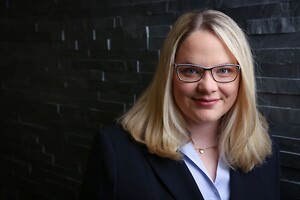 TecAlliance, one of the leading data specialists connecting the digital aftermarket, offers the industry the B2B platform Order Manager, the leading solution for order processing in Europe that supports the entire order-to-invoice process. Order Manager is used by 280 parts manufacturers and over 35,000 wholesalers worldwide. TMD Friction, one of the world's largest manufacturers of brake pads for passenger cars and commercial vehicles, has been connected to the platform for twenty years. The supplier uses it to handle all processes from availability requests to electronic invoices automatically and efficiently. So it was a logical step to also process returns and warranty claims with the Order Manager module Warranty & Returns.
"The satisfaction of our customers is of utmost strategic importance to us. We want to optimise all steps of order processing and are pleased that TecAlliance has delivered the last piece of the puzzle with Warranty & Returns", explains Sarah Schwarz, Global Business Process & Project Manager at TMD Friction. "Returns have many facets: In the case of defective parts, the fault may have occurred before or after installation, or perhaps a part was missing in the delivery. With Warranty & Returns we can handle all these cases and make this rather unpleasant process as positive and easy as possible for our customers," says Schwarz.
Efficient cooperation even across country borders
The Order Manager module Warranty & Returns offers advantages for all parties involved. In the Order Manager Online Portal, wholesalers can create warranty and returns claims immediately and free of charge and transmit them to all their suppliers – even internationally.
"We want to enable our clients to act proactively and know the status of their cases at any time. With Warranty & Returns they can create a new claim in less than two minutes. They are informed in real time when the processing status changes and always have an overview of all their open cases with all suppliers", explains Schwarz.
"The advantages of Warranty & Returns show particularly when the physical distance to a customer is very large. With customers from South America or other non-European countries, the entire process up to the final settlement sometimes took up to six months. During this time the customer didn't have the part or the money and had no idea of the processing status. Now we work together using the same tool so that everyone can see the status at any time. This close contact is a good way to increase customer satisfaction and bridge the distance," says Schwarz.
Less transport, lower costs
Warranty & Returns supports the claimant in selecting the correct spare part, reducing errors in identification. One can, for example, select a part directly from a previous order or identify the vehicle to find the correct part by entering the VIN number or searching by number plate.
"The integration of TecDoc data is one of the great advantages of Warranty & Returns. With so many different ways to select the correct part, both our claimants and we can be sure which part a claim is actually about," says Schwarz.
Using a QR code, claimants can quickly and easily upload photos, videos and other documents related to the case. The supplier can clarify open questions directly via the chat functionality. "We check a lot before an item is sent to us. If we already know in advance that a complaint is not justified because the part is from another manufacturer or, for example, it was installed in the wrong car make, there is no need to ship it. Photos or videos from claimants are often enough to decide. This saves everyone time, costs and effort", explains Schwarz.
Simple, fast and close to the customer
In recent months, the interest of TMD Friction's customers has increased significantly so that more and more claims are submitted through the module. "Many wholesalers use Warranty & Returns for all their suppliers, even if these do not use the module. The supplier is then informed about the new claim and can see it in the claims list. When we have received claims via Warranty & Returns, we have approached the dealers directly. They were really enthusiastic that we contacted them proactively and that the chat function enabled direct and uncomplicated communication. We are so much closer to our customers now; everything is much easier. This is not so widespread in the industry yet, but our vision will prevail: All business processes should be simple, fast and customer-friendly. Tools like Order Manager and the Warranty & Returns module help to make work easier for us and our customers", explains Schwarz.
Wholesalers who already have login details can test the Warranty & Returns module free of charge directly in the Order Manager Online Portal.