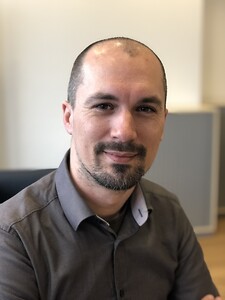 Warranty cases and returns of vehicle parts are increasingly important challenges for the automotive aftermarket. TecAlliance has been offering its new Order Manager module Warranty & Returns since April 2019 to standardise and optimise the return processes. In the first part of our interview, our experts Moritz Mahler, Product Owner of the Warranty & Returns module, and Business Consultant Masato Dünßer showed how optimised returns processes contribute to your business success and make an active contribution to protecting the environment. In this second part of the interview, they explain why the new module was developed and what exactly customers in the IAM can expect from our solution.
Why did TecAlliance launch Warranty & Returns?
Masato Dünßer: For more than 25 years, we have been offering standardised data, digital processes and integrated solutions for the independent automotive aftermarket.
Our Order Manager solution was launched in 2000, enabling parts manufacturers and wholesalers to efficiently process orders along the entire supply chain. It allows them to carry out all order-related processes smoothly and efficiently, from availability requests through ordering to electronic invoicing.
However, one piece of the puzzle was still missing because the solution did not cover the returns processes. But returns have process costs and logistic costs and also affect the environment. Therefore, we listened carefully to our customers and developed a solution to perfectly suit the needs of the whole market.
Moritz Mahler: Our module Warranty & Returns is a digital solution that helps all aftermarket stakeholders to save transportation and process costs. It minimises the effort related to preparing and handling return cases. The solution reduces the risk of errors and wrong decisions and – last but not least – helps reduce CO2 emissions.
I know the processes very well because I have worked for a wholesaler for many years. That is why I know that the Warranty & Returns module makes it much easier for wholesalers to create a claim! It takes less than three minutes – compared to more than 10 minutes for a paper-based process. Our tool supports them as much as possible.
Every wholesaler can immediately create and submit warranty and return claims in the Order Manager Online Portal – free of charge and without any software installation. When users fill out the digital claim form, they are supported by TecDoc article and vehicle data. That makes it much easier to identify the correct part, which saves additional time. They can upload photos, videos and other related documents to explain the problem in greater detail.
Due to universal access, everyone in the company with an Order Manager login can access the overview of all the claims and their exact status. So it is easy to give customers an update on their claims whenever they ask for it. If the customers are also connected to the Order Manager platform, they can of course check the status on their own.
The advantages are really convincing: Wholesalers can reduce their process costs by around 50% and increase the satisfaction of their customers from the first second.
So Warranty & Returns offers many advantages for wholesalers. But what about the parts manufacturers?
Masato Dünßer: Of course, there are many advantages for parts manufacturers. Warranty & Returns helps them reduce physical returns and it saves them time, costs and manual effort. They can customise the digital returns form and adapt it perfectly to their needs.
Parts manufacturers can handle returns processes within the Order Manager for all their customers – worldwide. Even if some of their customers have not been using the Order Manager, our new rollout tool makes sure that they are connected in no time at all. This tool is integrated into the Order Manager interface; it can be used by all manufacturers to connect their customers by sending a single email. Manufacturers can increase their sales opportunities and tap the full potential of optimising their order-to-invoice processes and returns processes in one step.
Warranty & Returns helps to digitise the returns processes. It enables manufacturers to decide in real time whether to grant a free exchange or a refund or to reject the claim. Each claim received contains all relevant information, related documents and maybe even photos or videos.
If the manufacturer decides that a return is not reasonable from an economic perspective, the customer can scrap the part without any further logistic activities or costs. This protects the environment by saving CO2. Of course, the suppliers can also use the tool to request the return of the product for further investigation and directly provide the necessary shipping documents.
There is another important advantage for parts manufacturers: In case of a complaint due to quality issues they can react much faster. They can stop production of faulty parts, thus minimising the risk of future claims for compensation and reputation damage.
What are the main advantages of an industry solution compared to a self-hosted individual solution?
Moritz Mahler: The goal of TecAlliance has always been to establish solutions for the entire automotive aftermarket. Our B2B platform Order Manager simplifies the communication among all connected business partners in the supply chain and allows companies to create efficient digital business relations. Today, more than 35,000 wholesalers and 280 parts suppliers are connected to the platform, which brings us 140,000 business relations.
If each manufacturer developed its own returns solution, wholesalers would have to use hundreds of different portals, each with a different claims form requiring different information, different login details, etc.
Our industry solution lets all parties, i.e. workshops, traders and suppliers, work with just one system. And this solution is easy to handle and available worldwide 24/7. There is only one standard claim form. It can be customised by every manufacturer, but it always has the same look and feel for the trader and the process is always the same.
Warranty & Returns is web-based, so there is no in-house IT maintenance effort at all. Enhancements and updates of the module are provided automatically. The processes are standardised, understood and followed by all connected market players, which means that all claims are comparable and contain all necessary information. This shortens processing times and increases transparency.
Our industry solution radically optimises returns handling. It makes the best out of a process that actually does not add any value to the business. Warranty & Returns digitises and simplifies the processes so that users can save costs and increase their customers' satisfaction.
In the third part of the interview, our experts will explain which helpful functions have recently been implemented in Warranty & Returns and which further improvements are planned for the near future.
You are already using the Order Manager, have a TecCom ID, and want to give our Warranty & Returns module a try? Go to the Order Manager Online Portal, log in with your user account and create your first claim!