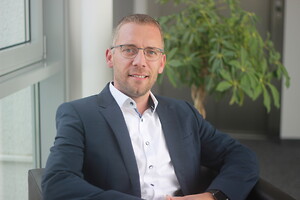 The suggestion for the respective case comes directly from the TecAlliance community; either via the Customer Support or the technical hotline. The first case is a Toyota Yaris P9 (1.0 & 1.3 petrol) with a stuttering engine that loses fuel.
Every month TecAlliance will publish a solved case from the passenger car or truck segment. You will find this new format monthly on TecAlliance's social media channels LinkedIn and Facebook – as well as in the monthly TecAlliance Newsletter. The first case will be published next week.
Christian Bergmann, Vice President Data Manager RMI, is pleased about the launch of the new format: "We would like to give you an insight into the work of the automotive specialists of our Expert Hotline. The unassisted solution of many cases would require a lot of time for workshops. The combination of our existing knowledge database with the personal assistance of our Expert Hotline team thus creates a great added value for our customers. Many cases are very exciting and interesting, so we would like to share them with the community."
TecRMI offers technical data of all common vehicle manufacturers
TecRMI includes comprehensive, OEM-compliant repair and maintenance data for automotive workshops, wholesale dealers, and fleet and leasing companies. TecRMI includes technical data of all common vehicle manufacturers for repair, mechanics, maintenance and diagnostics.
TecAlliance's Expert Hotline: A strong partner for workshops
The automotive specialists on the TecAlliance Expert Hotline support mechanics to solve tricky repair cases - related to passenger cars and trucks - from Monday to Friday, from 8 am to 5 pm. This saves time, avoids errors and ensures the high quality of the garages' service.