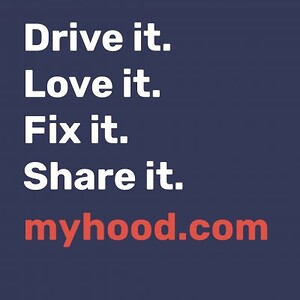 MYHOOD, the exchange platform for all car enthusiasts, was presented to the German public for the first time at the digital mobility summit Cars & Bytes on 10 July 2021. Professional and private mechanics can present their vehicles, share their tuning or repair projects with the community or get inspiration – all in one place. TecAlliance provides the data basis for the unique identification of the presented vehicles with the globally recognised TecDoc Standard. This creates attractive new opportunities in social commerce for industry, trade and workshops.
At MYHOOD, users find inspiration, technical help and access to suitable products for their DIY and tuning projects. They can present their vehicles and activities on project pages with photos and videos and exchange ideas with like-minded people. They can also follow their favourite influencers and manufacturer brands to get inspired by their projects and products.
"Our new portal addresses all car enthusiasts – regardless of whether they want to work on their own car, participate in tuning events or simply watch others working on their car", explains Jan Zemma, Managing Director of myhood GmbH.
Jan Zemma got the idea for MYHOOD while watching car videos on YouTube: "I wanted to learn more about the parts used in the project cars and the cars themselves. Youtube & Co. don't offer much information apart from the short video description. And I wanted to know if the users behind the clever comments really had a clue and experience. There was no platform on which you could really present your project car in an appropriate way down to the last detail. This has become all the more relevant now that numerous scene events have had to be cancelled due to the pandemic."
Direct interaction and new sales opportunities
The independent platform offers completely new opportunities for social commerce, allowing to efficiently present and market automotive parts. "If a new vehicle profile is created, it is identified quickly, easily and uniquely thanks to the TecDoc Standard," says Christian Müller, Vice President Marketing at TecAlliance.
"This allows industry, trade and professional workshops to support the platform users in their specific projects with precisely fitting products and customised offers – a real added value for the users. On the basis of our data standard, MYHOOD makes it possible to interact with a highly affine target group, to win customers and to bind them through high-quality content," says Christian Müller.
Parts manufacturers present themselves with brand profiles on the platform. The integration of their own social media activities or special content for the MYHOOD followers optimally showcase the brand and enable an active exchange with the community. Thanks to the TecDoc data, they can add suitable parts for the user's vehicle to their generic offers and promotions, e.g. for a brake service.
After a year of development, MYHOOD has been live in the beta phase since July 2021. Users can register free of charge via the website www.myhood.com.