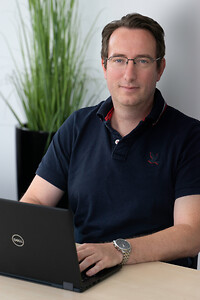 The automotive aftermarket is a highly competitive market where immediate availability, timeliness and accuracy of product data are key success factors. TecAlliance, the leading data management specialist in the independent automotive aftermarket, supports brake pad expert TMD Friction in implementing its first-to-market strategy and providing the premium service that customers worldwide expect at all times.

For success in the automotive aftermarket, parts manufacturers must use optimal data management to ensure that customers at the point of service (PoS) can always access up-to-date and correct product information to find the right replacement part. This is a particular challenge for newly launched products. TecAlliance's new interface TecDoc Instant Data Processing (IDP) addresses this issue by transforming data distribution into a real-time process. The new interface enables immediate updating and distribution of catalogue data.
More sales through fast data updates
"In addition to high data quality and the wide product range, we have made it our mission to cover new vehicles as early as possible. As soon as a vehicle is available, TMD Friction aims to bring the right pads and brake discs to market quickly. This year, we've already been 'first-to-market' for some parts– parts that no one else is offering even now. We're also evaluating the situation based on TecDoc analysis," explains Marco Loth, Vice President at TMD Friction.
"If a 'new-to-range' part has not been linked and allocated, then the customer can't find it to buy it. In this case I can have as many 'first-to-market' parts as I want in stock, but I won't sell any of them. That is why it is important to provide the customer with the complete portfolio. As soon as the part is in the warehouse and can be ordered, it must be backed by the right quality data," says Loth.
To meet the increasing demand for information, TecAlliance increased the frequency of catalogue data updates from quarterly to monthly and then to weekly. With the new TecDoc Instant Data Processing (IDP) interface, data suppliers can update their product data almost in real time.
"We changed the quarterly updates to monthly and on to the current four updates per month. Especially for TMD Friction with our four premium brands Textar, Nisshinbo, Cobreq and Bendix, our customers expect premium service. Our data must have absolute premium quality, and this means it has to be updated right away," explains Loth.
Premium service for premium brands
The ever-increasing complexity of vehicles, the growing volume of data and country-specific requirements make product data management more difficult. But it is precisely in this demanding environment that excellent product information, available as quickly as possible, provides a real competitive advantage.
"The first thing we do to cover the complexity is to invest in the structure, that is, in databases, in staff, in on-site staff. The simple result is that we have won customers. Because the customers know that the data fits and that if an error occurs, TMD will take care of it and correct it promptly," says Loth.
As part of a large-scale data quality initiative, TecAlliance is helping parts manufacturers to continuously improve their product data; this improves the data quality in the TecDoc Catalogue. Standardised production and update processes for the TecDoc data, as well as the numerous guidelines in the form of validations and KPIs for the data suppliers, ensure that the data meet the stringent quality requirements: They are correct, clearly interpretable, standardised and uniformly presented, comprehensible, relevant, complete and up-to-date – to provide customer satisfaction at the PoS.