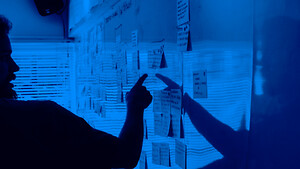 To achieve this, TecAlliance puts their customers' needs first; their experience is central to everything they do.
Based on their feedback and its growing range of products, TecAlliance has reviewed its corporate identity and product portfolio. With the introduction of the new TecAlliance brand, they have considered their heritage of more than 25 years in the aftermarket while giving the products a new, contemporary look and feel.
The TecAlliance brand is the umbrella for the entire ecosystem, including all products and services. All TecAlliance solutions are now grouped into four product families: TecCom, TecRMI, TecFleet, and of course TecDoc.
The TecDoc product family now includes the following product solutions and services:
TecDoc Data Management Solutions
· TecDoc DMM: the core data management tool.
· TecDoc CCU: the high-end data management & insightful analytics tool.
· TecDoc 1ONE: the global product management system that will replace DMM and CCU soon:
· TecDoc IDP: Instant Data Processing. Data in real-time.
· TecDoc PMA: Product Management Analytics.
TecDoc Catalogue Solutions
· TecDoc Catalogue: the product management industry standard.
· TecDoc Catalogue Shop: the international sales enabler that helps workshops, dealers, and sellers to find the correct replacement part.
· TecDoc Catalogue App: the catalogue mobile app.
TecDoc Data Solutions
· TecDoc OE-Parts-Data: parts data from the Original Equipment Manufacturers (OEMs), researched and standardised by the TecDoc team.
· TecDoc VIO: Vehicles in Operation Data.
· TecDoc VIN-OE: the solution to help you identify the right IAM replacement part based on OE data from OE catalogues.
· TecDoc Reference Data: TAF. The reference data provides basic descriptions of vehicles, vehicle components and product classification (i.e. standardised product information, criteria that can be described in the article) in the globally recognised TecDoc exchange format.
· TecDoc Catalogue Data Packages: TecDoc TAF. The data package is a set of tables that provides an offline solution containing both the reference data and replacement parts catalogue data of the parts manufacturer.
· TecDoc Catalogue Data Online: Webservice for seamless integration of the TecDoc data into your own shop or application.
TecDoc Consulting
· Catalogue management DIFM (Do It For Me): transmit your data in the format your are currently using, and the TecAlliance team performs the conversion into the TecDoc data format or any other format. TecAlliance will also ensure regular updates of your catalogue data.
· TecDoc Data Service on demand: in addition to data onboarding and conversion of your data into the TecDoc data format, TecAlliance provides you with individual data reporting and data packages.
TecAllaince is very excited to bring together all these products and services under the TecDoc brand that has been a seal of data excellence for more than 25 years in the independent aftermarket. Although the brand looks different, its values and principles remain the same!
In every aspect of your business, you expect comprehensive, user-friendly solutions that make it easier and faster. TecAlliance has a wide range of product solutions; from parts manufacturers to dealers and traders, to workshops and fleet operators – the products help all automotive aftermarket players advance their businesses through the power of standardised data and solutions.